5 Areas to Always BabyProof
Did you babyproof your baby's room/ nursery or ideally the entire house? If you are one of those parents who think baby-proofing is for the time when the little one starts to crawl, you need to think again.
At their initial months of life, newborns are too little to know the difference between dangerous and safe, and they have no idea what is going on around them. Well, it's not just the newborns who are often clueless about their surroundings - many adults are like that too - but that will take our discussion to an entirely new direction ;)

Your baby's room/ nursery should be like her mommy's arms or daddy's lap - more safe than anything on this planet. So, here are the 5 important places that you really need to baby proof:
1. The Crib or Cot - Is it safe or not?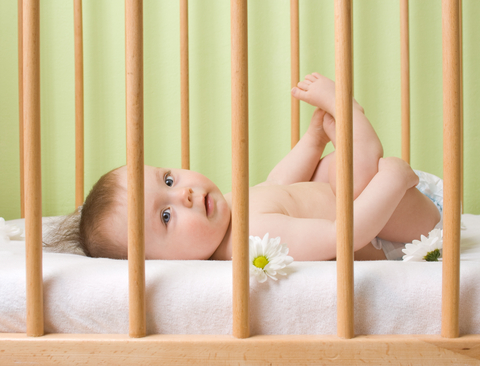 A pricey crib does not guarantee you safety unless you make sure it abides by the crib safety rules. Check out our article on buying the perfect crib for your baby to make sure that your cot is not just pretty, it is also safe!

2. Does the Changing Table needs a change?
The changing table needs to be safe and its surrounding areas need to be safer, in case the baby accidentally rolls and falls. Never leave your baby unattended on the changing table even if your baby hasn't started to roll over yet. When you change the diaper, make sure to keep one hand on the baby at all times. He or she may surprise you one day with a sudden move; so don't make this surprise a shock and avoid the fall.

3. Room arrangement and safety: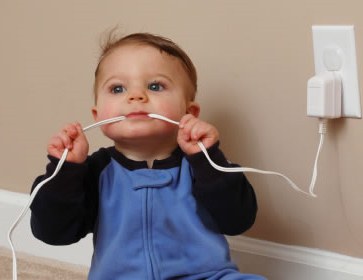 Place your baby's nursery furniture wisely. The introduction of child proof locks comes a little late; before that you need to consider other aspects. A crib near a window or curtain is never a good idea. Your baby might seem too tiny for any adventurous moves at the moment, but before your know it, s/he might want to pull down the curtains, blinders or the cables hanging from the wall. A bag of cotton balls, baby lotion and infant nail clippers in your baby's reach while changing the diaper, or in the lower most drawers when your baby is trying to crawl might not be a very good idea.

4. Is your baby allergic to lotion, wipes, shampoo or baby powder?
Newborn safety is not all about furniture and sharp objects. To be on the safe side, you should start by introducing scent-free products as scented items may cause allergy or intolerance towards your baby's delicate skin. As the time progresses, you can introduce scented products slowly, but make sure they are for sensitive skin (often the label mentions something about being already tested and suitable for baby's skin). You can create your very own baby wipes by clicking here for a super easy & cost-effective step-by-step guide.
Click here for help on skin rash and diaper rash.

5. No Loose Sheets:
Make sure that the sheets and blanket are all tightly tucked in and you have not hung any towel or clothes on the rails of the cot. Loose baby bedding and improper baby mattress can lead to SIDS.

To sum up our baby proof tips...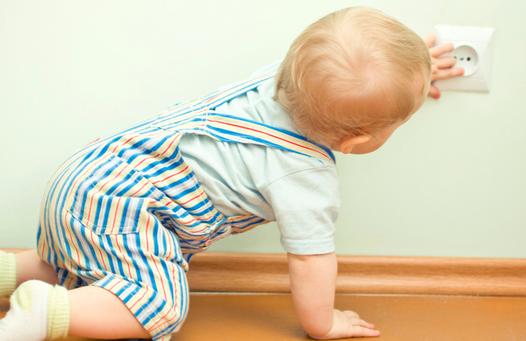 Let's get back to the babyproof question where we started from.
You have designed a really pretty room for your baby – the wall-art, the cot, the stuffed toys all seem adorable. Your baby will feel like a prince/ princess in their nursery. But the question is, will your prince or princess be 100% safe in their kingdom?
If you have babyproofed these 5 areas, the answer is yes! : )

Also read: 5 Forgotten Areas to Baby proof.
Return to Homepage.